By now you probably know I am a bargain shopper and I am a frequent at TJ Maxx and Marshalls! I picked up this fun printed dress when I was shopping on my birthday and I love the hi low hem and the print! I decided to add a pop of color and bring out my cute little yellow bag and accessorize with gold of course! I can't believe today is August 1st! This summer is flying by! Thanks to my BF for snapping these pictures!
So until next time.... Live Stylishly
Linking up today with Tara of Mix and Match Fashion!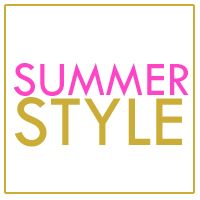 You can also find Stylelista Confessions on Facebook, Twitter, Bloglovin' and Instagram